Bob Knight is known for a lot of things.  His incredible coaching success, his incredibly bad temper, and his incredibly confusing commentary.  Oh- and his old man strength.
John Calipari is known for a few things as well.  His incredible coaching success, his incredible laundry list of violations, and his incredible slick back haircut.
To say the least, these two titans don't really care for each other.  Or even like each other.  But Knight took it over the line during a speech in Indiana.  As Knight said:
"There's a situation in college basketball that really bothers me beyond anything that's ever bothered me in my career.  Kentucky, year before last, started five players in the NCAA Tournament games that had not been to class that semester. And that's that one-and-done philosophy that we have now."
Well- that's not exactly true.  Yes, the team posted a 2.025 fall GPA and a 2.18 GPA (which is just a hair better than a "C" average... and it's Kentucky, mind you), but that doesn't mean the 2009-2010 team didn't go to class.  Or that they were all, um, not academically gifted (I guess that's the most PC term).
Big man DeMarcus Cousins, now of the NBA's Sacramento Kings, tweeted his response to Knight:
All respect Coach Knight but I went to my spring classes at UK and finished out strong good gpa even after declaring for draft.
Hope you correct your statement!
Star point guard John Wall, now of the NBA's Washington Wizards, retweeted Cousins' response, and posted on his Twitter last May that he had earned "A's and B's" second semester.
Kentucky Athletic Director Mitch Barnhart responded to Knight's speech, calling it "blatantly erroneous,claiming that "the University of Kentucky, our student-athletes and their families take great offense" to his comments. He also went on to state:
Academic performance has always been a priority at UK and it's unfortunate that, although every starter from the 2010 season finished the spring semester in good academic standing, these myths exist.
Below is a ten-minute clip of Knight's speech where he shares his thoughts...unfiltered.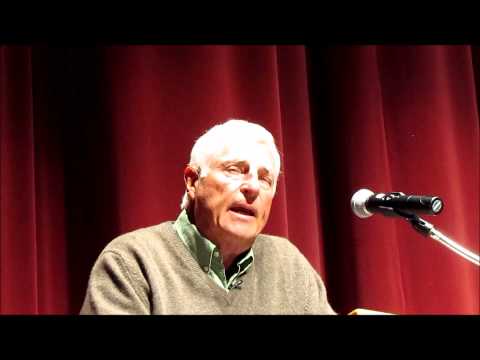 So- was Knight in the wrong?  And are you man enough to tell him?
How about now?